AC Transit – East Bay Bus Rapid Transit Project Oakland, CA
L. Luster & Associates (LLA) leads the Community Outreach and Public Engagement consultant team. We provide community outreach, public relations and project labor agreement administration for AC Transit's $178-million-dollar Bus Rapid Transit (BRT) Project, being constructed along a 9.5-mile corridor between downtown Oakland and the San Leandro BART station. Beginning in 2013, during pre-construction, LLA worked with the project team to develop the BRT Community Outreach Plan and the Business Impact Mitigation Plan (BIM Plan) LLA also managed the BRT Information Center, and facilitated numerous information meetings with merchants, key stakeholders, and residents. Now that the BRT project is under construction, LLA is providing community construction relations management, giving the community direct access to up-to-date project information. Additionally, LLA is assisting with the implementation of BRT's Construction Impact Mitigation Plan (CIM Plan). The purpose of the CIM Plan is to reduce the impact of construction by providing technical assistance and consulting services to businesses in BRT construction zones. LLA staff serves as a liaison between project managers, contractors, government and other agencies, business owners, residents and other BRT corridor stakeholders to resolve construction related issues and to minimize construction impacts. To keep the public well informed about BRT, LLA is providing advanced notice of construction activities, responding to public inquiries, representing AC Transit at community meetings and public events and assisting the District and its project partners, the Cities of Oakland and San Leandro. LLA is also providing public relations support. We develop multi-lingual project collateral, produce ongoing content for the project website, generate a bi-monthly eNews publication, and create visual and written content for multiple BRT social media outlets.
AC Transit Line 51 Corridor Delay Reduction and Sustainability Project Oakland, CA
Luster & Associates provided outreach support to AC Transit's Line 51 Corridor Delay Reduction and Sustainability Project as part of the project management team. The firm was responsible for attending weekly progress meetings, tracking items that required public notification and preparing construction advisories for posting on the AC Transit website. The construction associated with this project impacted key commercial districts in the cities of Alameda, Berkeley and Oakland. Our role included direct engagement with merchants and others to keep them informed of upcoming construction activities and obtain feedback regarding concerns. LLA also managed the petition process required by the City of Oakland to obtain a waiver of the holiday moratorium on construction.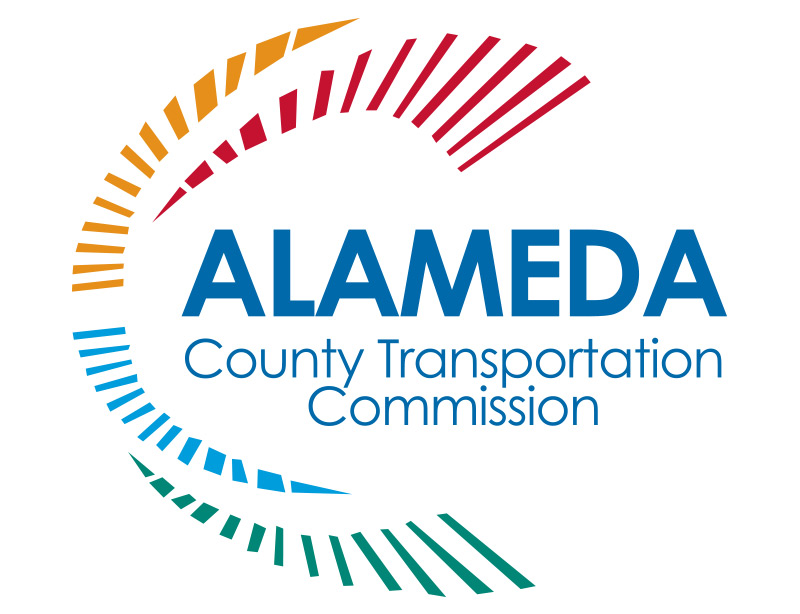 Alameda County Transportation Commission (ACTC) Oakland, CA
Since 2009, L. Luster & Associates has administered the Commission's Local Business Contract Equity (LBCE) Program associated with Bond Measures B and BB. We manage the certification of local, small contractors and vendors and conduct outreach to contractors as well as review and analyze proposals and bids for compliance with the LBCE program. LLA also provides outreach and bid review analysis for the Commission's federally funded projects that include Disadvantaged Business Enterprise (DBE) participation goals. We have been instrumental in improving the structure and efficiency of the Commission's equity program; developing the LBCE database; generating and updating program procedures and developing multi-media program materials. LLA is also responsible for completing the Commission's annual review of contractor utilization. LLA staff participate regularly in Commission-sponsored listening groups and Transportation Forums. We represent the Commission at the Business Outreach Committee (BOC), consisting of all Bay Area transportation agencies, and have played a leadership role in delivering numerous business outreach events.
San Francisco Office of Economic and Workforce Development (OEWD) San Francisco, CA
Luster & Associates' principal, Dr. Luster, authored the concept paper for CityBuild, San Francisco's construction workforce program recognized as one of the 2007 Top 50 Government Innovations by Harvard University's John F. Kennedy School of Government. LLA has continued to work with OEWD and CityBuild, conducting strategic planning sessions, providing policy input, completing workforce research, writing grant proposals and providing program development, implementation and evaluation support.  
LLA has served as the lead consultant for three Labor Market Analyses (LMA) of the San Francisco Construction Industry. The initial LMA provided crucial data to Supervisors, officials, OEWD staff and community stakeholders in the development of San Francisco's mandatory local hire legislation. The second LMA was utilized to inform the review completed by Supervisors, officials, OEWD staff and community stakeholders of the outcomes and issues associated with the implementation of San Francisco's mandatory local hire legislation. LLA lead the effort to produce a third labor market analysis to support the San Francisco Public Utilities Commission's Sewer System Improvement Program (SSIP). This study extended the initial research and focus on District 10, a San Francisco neighborhood that has been disproportionately impacted by the SFPUC sewage facilities.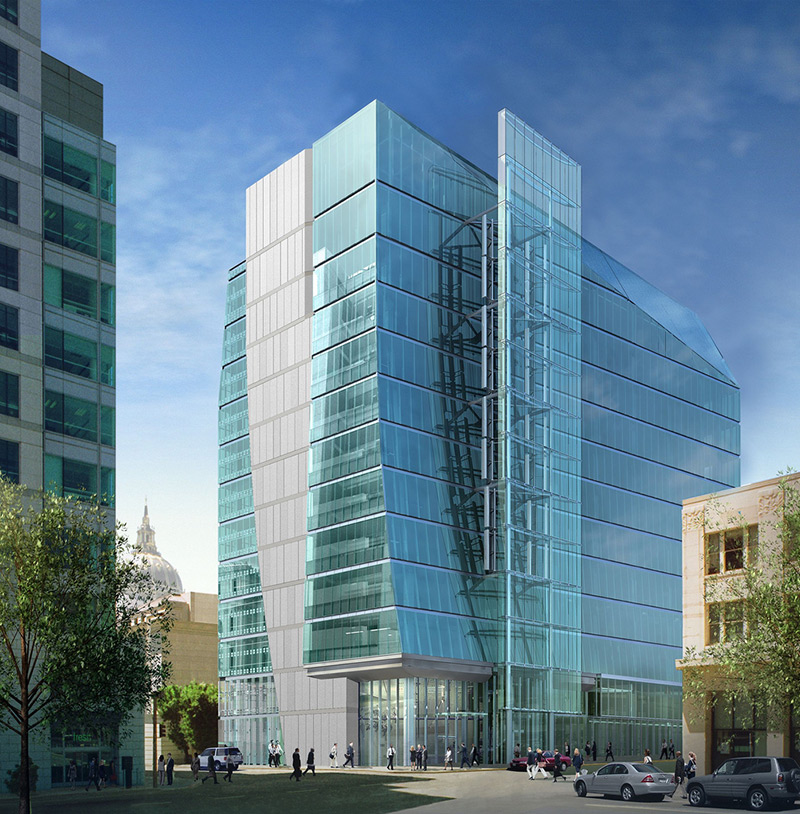 WSIP and SSIP – San Francisco Public Utilities Commission (SFPUC) San Francisco, CA
LLA has worked with the SFPUC on several projects related to its Waster System Improvement Program (WSIP) and the Sewer System Improvement Program (SSIP). Currently, LLA is developing an implementation plan for "Neurodiversity Brigade: A Project of SSIP," a new pilot workforce program serving San Francisco residents with autism, down syndrome, severe ADHD or other learning differences diagnosed as significant impediments to employment. This will be a first-of- its-kind effort for a public water/wastewater agency. Previously, LLA prepared: 1) An Apprenticeship Capacity Report that provided data, rationale and recommendations for investments in pre-apprenticeship training and supportive services for Service territory residents as part of SSIP Community Benefits programming; 2) A Capacity Assessment of Job Training Agencies in the SFPUC Service Territory used in making decisions to fund training and employment referral services to assist the SFPUC to achieve local hiring goals on WSIP projects; and 3) Reports on WSIP project and workforce progress for the WSIP Project Labor Agreement's Joint Administrative Committee (JAC).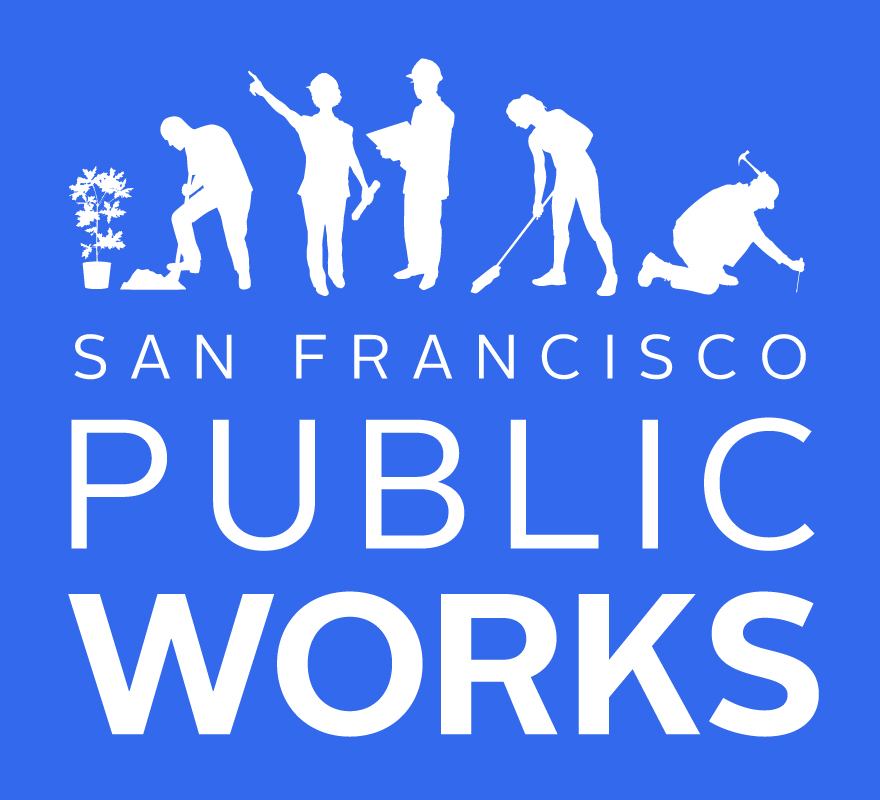 San Francisco Department of Public Works/Office of the City Administrator San Francisco, CA
As part of the City's ongoing efforts to work with contractors to streamline City contracting and building processes, LLA provided liaison and policy support to the Associated General Contractors (AGC) – San Francisco Contractor Liaison Committee. Working under the auspices of the Department of Public Works and City Administrator's Office, LLA assisted the City in generating new policies and processes to enhance consistency across departments for prompt payment procedures for construction contractors and subcontractors. Additionally, we were able to facilitate City-Contractor dialogue and cooperative working groups that led to City adoption of Partnering protocols for all City construction projects.
Bay Area Rapid Transit (BART) Oakland, CA
L. Luster & Associates is providing on call business outreach services for BART's Office of Civil Rights (OCR). LLA delivered a successful outreach event that drew more than 125 attendees to support a general engineering solicitation. Also, LLA staff is working with BART's Automatic Train Control Project team to promote the participation of DBEs in this complex and historic project.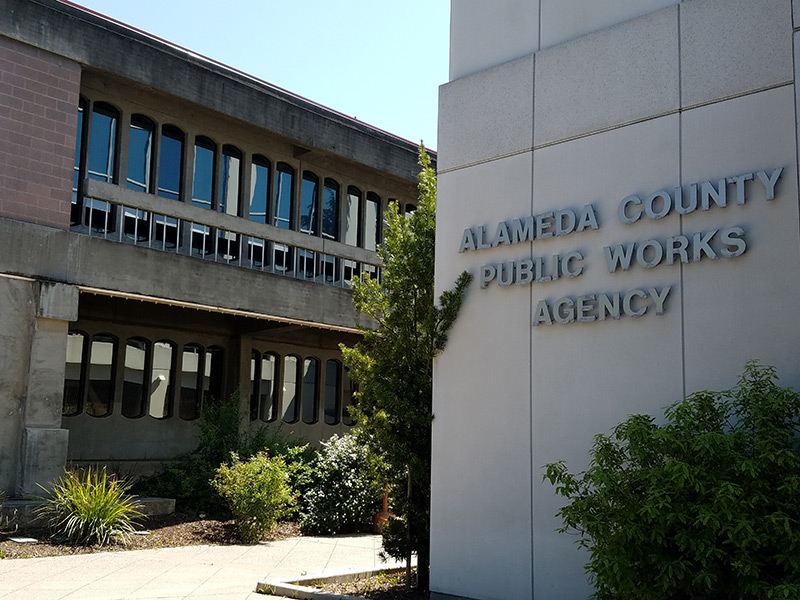 Alameda County Public Works Agency Hayward, CA
Since 2005, L. Luster & Associates has provided business outreach, public relations and contract compliance support services for the Alameda County Public Works Agency (ACPWA). Our efforts include ongoing outreach to local, disadvantaged, minority and women owned firms to promote their participation on Road, Flood and other Agency contracts. This includes notifying the contracting community of upcoming opportunities and presenting business participation program requirements during pre-bid meetings. We manage the Building Opportunities for Business (BOB) program which has evolved into the County's most noted business outreach event series. LLA developed the Agency's Contractor Academy, an annual series of in-depth training workshops for smaller local contractors to increase their capacity and competitiveness in public works contracting. In addition, LLA represents the Agency at vendor fairs and community events. We generate outreach collateral to promote agency projects and activities. This year LLA's PR team has worked with Agency public affairs staff to produce a series of newsletters to inform the general public about ACPWA accomplishments and to raise public awareness of the Agency's work in Alameda County.
LLA's history with the Agency has included providing an array of contract and labor compliance services. LLA staff has analyzed bids for DBE and County M/BE program compliance and goal attainment, monitored project contractors for compliance with these business participation goals as well as with labor and wage requirements. We have conducted investigations into labor and subcontractor utilization issues and prompt (or non-payment) payment issues. In addition, we have provided expert advice to the Agency regarding DBE policy and program processes. We assisted the Agency in preparing its annual DBE goal submission and updated Agency bid and contract language to align with changes in DBE requirements and procedures.
Rudolph & Sletten – State-of-the-Art Tech Campus QA/QC Silicon Valley, CA
As part of a large West Coast General Contactor's Team, LLA is supporting the QA and QC managers in planning, documenting and implementing the Quality Control Plan for a nearly $1-billion-dollar interiors project for a band new high tech facility. LLA staff assists in managing the required quality reports and inspection compliance controls process. We are responsible for the ongoing organization and maintenance for all project QA/QC and other official records and files. This work includes QA/QC reviews of critical project registers; maintenance of project lists, file/binders, daily report files, production reports, QC logs, compliance tests and progress meetings minutes. In addition, LLA is coordinating project access for third party inspectors and records results of inspection and tests.
Kaiser Redwood City Hospital Replacement Project – Rudolph & Sletten Redwood City, CA
Luster & Associates' team provided contractor identification, outreach, and utilization tracking to assist Rudolph & Sletten in meeting Kaiser's diverse business participation goals. We identified and pre-qualified potential contractors for the project. We created a diverse firm utilization tracking and reporting toolkit for the project's 350+ contractors. The toolkit was a great innovation as the project operated without the benefit of a web-based or electronic reporting system. The LLA team created a reporting sheet to capture utilization information that was added to the contractor pay applications. The sheet could be rolled up into an Excel spreadsheet report formatted to meet Kaiser's unique reporting requirements.
University of California, San Francisco San Francisco, CA
LLA conducted a comprehensive assessment of UCSF's Community Construction Outreach Program (CCOP), to promote hiring of San Francisco residents on capital projects. Using several UCSF Mission Bay projects as case studies, we collected and reviewed quantitative data about local SF resident participation garnered from project certified payroll reports. We also completed interviews with key CCOP stakeholders. The resulting analysis and report provided the University with verified local hiring outcomes, identified program strengths and included a set of recommendations for program enhancements.

San Jose Evergreen Community College District – Measure G 2010 Bond Program San Jose, CA
The LLA team was hired by the District to implement a business outreach program to meet the District's Measure G-2010 Bond Program's DBE, small and diverse business participation goals. LLA worked with the Bond program manager and general contractors to connect them with DBEs and other diverse local firms and assist them in meeting the District's business participation goals. The work included moving the program from concept to implementation and managing the team of consultants. We oversaw the generation of look ahead schedules to identify the upcoming work and potential scopes of work accessible to diverse firms. We managed outreach efforts to DBEs and other diverse firms, represented the District and developed working relationships with local chambers, union affiliates, and business organizations. LLA led the District and team in hosting a large outreach event that drew several hundred participants. LLA also completed a policy review that recommended specific adjustments to goal setting, bid and contract language, consequences for non-compliance and lack of performance, and proposed nuances to meet different project delivery methods.
Solano Community College District Fairfield, CA
Working with the District, Chancellor, Measure Q Bond Manager, and Construction Program Manager, L. Luster & Associates developed the District's Small Local Diverse Business Program that was adopted by its Board of Trustees in 2015. LLA has continued working with the District and Program Manager, providing business outreach services to small, local, diverse businesses in Solano County to help the District meet the program's participation goals. LLA has developed a host of outreach materials, connected with local labor and business groups, delivered several highly successful outreach events, and represented the District at events and vendor fairs to promote the District's new program.
Port of Oakland and Science Applications International Corporation (SAIC), Comprehensive Secure Truck Management Program (STMP) Oakland, CA
L. Luster & Associates was responsible for developing and implementing the outreach plan aimed at identifying and engaging independent truckers and Licensed Motor Carriers (LMCs) doing business at Port Marine Terminal Facilities. For this project, we identified various sources (Port, professional/trade organizations, other agencies and jurisdictions, etc.) to create a master outreach list. LLA project staff participated in the development and implementation of the overall marketing campaign including branding, uniform messaging, communication protocol and website updating. We also conducted an email campaign broadcasting weekly communications and facilitating ongoing communication between the trucking community and Port/SAIC staff.
AECOM
AIMCO (Apartment and Investment Management Company)
Alameda County Social Services Agency
Alameda County Transportation Commission
Alameda-Contra Costa Transit District
America's Cup Event Authority/Oracle Racing, Inc.
A. Philip Randolph Institute
BART
California Teachers Association and the Equal Justice Society
Envirocom Communications Strategies
Global Spectrum
Jacobs
Kaiser Permanente/Rudolph & Sletten
Kitchell
Lennar/BVHP, LLC
Luster National, Inc.
Marin Housing Authority
Merriwether & Williams Insurance Services
Parkmerced /Stellar Management
Public Works Agency of Alameda County
San Jose Evergreen Community College District
Science Applications International Corporation (SAIC)
San Francisco County Transportation Authority
San Francisco Office of Economic and Workforce Development
San Francisco Public Utilities Commission
(Former) San Francisco Redevelopment Agency
Shimmick Construction
Solano Community College District
University of California, San Francisco
URS
World Trust Educational Services, Inc.
Since 2009, L. Luster & Associates (LLA) has lent its expertise in contract equity programs, business outreach, and contract compliance to the Alameda CTC.  I have found Laura and her staff to be responsive, easy to work with, and above all, professional; her team never fails to deliver quality work. LLA's work on behalf of Alameda CTC has been invaluable for connecting us to local and small businesses.